neatorama_feed
Some women like functional flats and some prefer fancy heels, but it takes a special kind of girl to appreciate the wildly over-the-top heels made by Etsy seller Zombie Peepshow.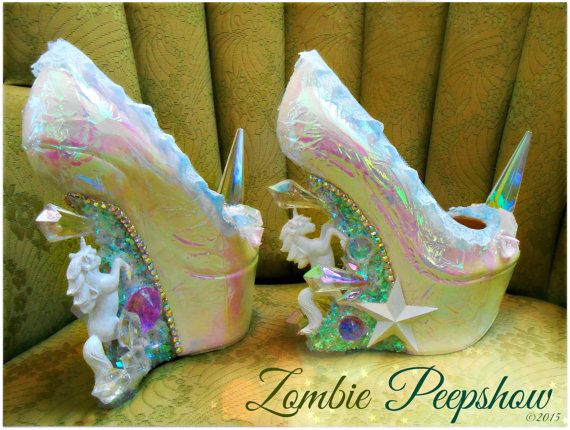 As you may have guessed from the name, most of the shoes in the shop have a dark twist in them like the Disney shoes up top, but there are plenty that aren't creepy, like these mermaid heels.
But if the shoes aren't horror-inspired, they instead are delightfully geeky -like this set with dinosaurs on the heels.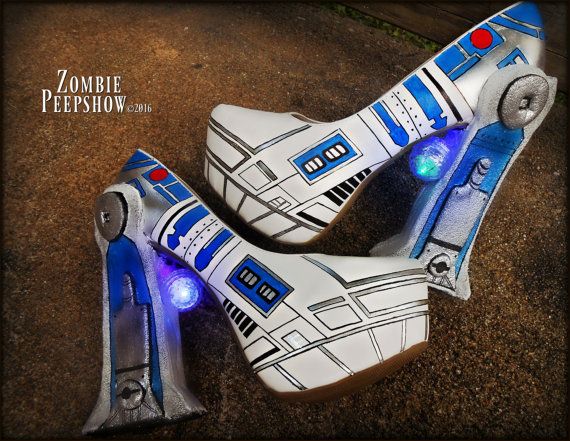 And like practically every seller who creates geeky stuff on Etsy, there are, of course, the obligatory and awesome Star Wars creations.
So check out the full Zombie Peepshow inventory over at Etsy.